Welcome to the Office of Your Ferndale Dentist
Dr. Kyle Jonna, Dr. Terrance Moore, and the entire team at our Ferndale, Michigan dental practice is committed to providing the highest quality dentistry for every patient, every time.


Our Ferndale dentist can create results that can change both your appearance and functionality of your smile. We provide a wide variety of dental procedures to uniquely fit your needs, from routine checkups to more advanced procedures like a smile makeover. Not only that, but our staff will always make sure that your visit to our office is affordable and comfortable.

Our Top Ferndale Dentist is Now Accepting New Patients


Our team is here to provide all of our current and new patients information about Dr. Jonna, Dr. Moore and our Ferndale dental practice. We know that we can be an integral part of your dental care. The first step towards a beautiful smile begins with selecting a Ferndale dentist that you can rely on. Don't hesitate to give us a call if you have any questions, or if you would like to schedule an appointment with our team. If you are searching for a Ferndale family, cosmetic, or advanced dentist – look no further, contact us today at (248)-545-6400.
Testimonials
Rosemarie H.

"Professional, thorough and very friendly. An overall good experience."


Katarchy

"I'm so happy I chose this dentist! I can't recommend them enough. I went for a cleaning and was very nervous, as I hadn't gone to the dentist in a few years, and my last experience at another office wasn't great. Here they were very kind to me and the hygienist, Lisa, did an outstanding job. She was very gentle, and you could tell she takes great pride in her work and really tries to help you have better teeth and gums. She recommended a better brushing and flossing strategy to help prevent buildup in the future. It really makes a difference when you can tell a dentist is trying to help you out instead of just charge you money for their services. Nobody likes going to the dentist, but this place offers you the best treatment you can get. I appreciate the whole staff and I will be back. I won't be scared to go to the dentist next time! Thanks!"

Matthew

"After switching to this office I have never been in pain, my teeth are cleaned beautifully every time, and the dentist even repaired poor quality tooth repair and fillings that actually fell out from my previous dentist at family smiles. I trust the work provided and don't get overworked like other dentist try to get away with. I highly recommend this office your teeth will thank you!"
Appointment request
Need an appointment with a dentist in Ferndale ? Requesting an appointment at our Ferndale, MI family and cosmetic dental office is now easier than ever. Fill out the form below and we'll contact you to find a time that fits your schedule. Start your journey towards a beautiful smile with us today!
Contact Us
Have a question or comment? Fill out the Contact Us form and we will be in touch as soon as possible.
Ferndale Dental

2241 Hilton Road, #1

Ferndale MI 48220
Phone: (248)-545-6400
Ferndale Dental
2241 Hilton Road, #1
Ferndale, MI 48220
Phone: (248)-545-6400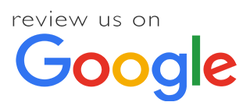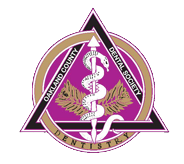 Fill out the contact form below and we will respond as soon as possible
Ferndale Dental is home to leading Ferndale dentists, Dr. Jonna and Dr. Moore, who offer family, cosmetic and general dentistry to the area, call today!